OIL PAINTING SALE

Take a look at our oil painting sale items. Our selection of oil painting reproductions changes from month to month. Just click on the oil painting links below to see our current selection of oil paintings.
If you don't see what you want, send us an e-mail at info@finearttouch. Thanks!
MICHELANGELO
(Renaissance)

SALVADOR DALI
(Surrealism)

GUSTAVE KLIMT
(Art Nouveau)

CLAUDE MONET
(Impressionism)

RAPHAEL SANZIO
(Renaissance)

WILLIAM BOUGEUREAU
(Realism)

HENRI MATISSE
(Fauve)

VINCENT VAN GOGH
(Post-Impressionism)
QUOTE
OF THE
WEEK

Practise what you know, and it will help to make clear what now you do not know.

-Rembrandt van Rijn





Thank you for visiting
Fine Art Touch!

Please come again soon!





We paint any size, any image.
Click HERE
to contact us.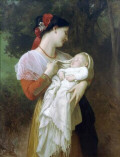 Mother and Child
by Bougeureau
oil on canvas
SPECIAL SALE PRICE!

Buy great
art books
at Amazon!