Italian Renaissance Courts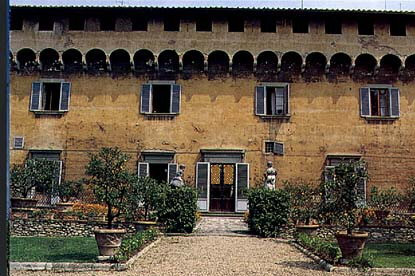 Medici Villa of Careggi
Click here to see our
gift shop.
Italian Renaissance princely courts were expected to be opulent, therefore, there were no the sumptuary restrictions to follow. Wealthy aristocrats like Cosimo de' Medici were not allowed to openly display their wealth. Princely wealth was attained through conquest rather than through mercenary endeavors, and an open display of splendor reflected to the common people the ruler's power and reinforced their belief that the state was a healthy entity.
The artistic and architectural holdings of such princely rulers were emulated by wealthy individuals throughout Europe. Similarly, the courts of aristocratic Italian Renaissance nobility of the Medici, Gonzaga, Este, and Sforza families competed to outshine each other without blatantly copying.
Brenda Harness, Art Historian